Movie: The Return Of The Mod Squad 18May79
Summary: "The Return of the Mod Squad" reunites Tige Andrews (Greer), Michael Cole (Pete), Clarence Williams III (Linc) and Peggy Lipton (Julie) for a case involving a mysterious assailant. A 1979 TV-movie.
Guest Stars:
Tom Bosely as Frank Webber
Todd Bridges as Jason
Victor Buono as Starr
Tow Ewell as Cook
John Karlen as Marty
Ross Martin as Buck Prescott
Sugar Ray Robinson as Himself
Simon Scott as Chief Metcalf
Jess Walton as Kate
Taylor Lacher as Jake
Rafael Campos as Johnny Sorella
Hope Holiday as Willy
Chu Chu Malave as Kid
Kenneth White as Rogers
Cis Rundle as Roller Girl
Barbara Sammeth as Secretary
Thomas Bellin as Phil
Cameron Young as Paramedic
Nick Lewis as Officer
Stoney Jackson as Student
Julianna Tutak as Melissa
Ed Rombola as Cop
Director: George McCowan
Producer: Lynn Loring (guest starred in episodes 47 and 94)
Writer: Robert Janes
Music: Shorty Rogers and Mark Snow
Comments: This is a great tv reunion movie for fans of the show because it holds true to the original series. Sure they're older and no longer "Mod", but it's actually more like an early episode than a later one. It is cleverly based upon the 60s themes the Mod Squad was founded on without being excessively cheesy about it.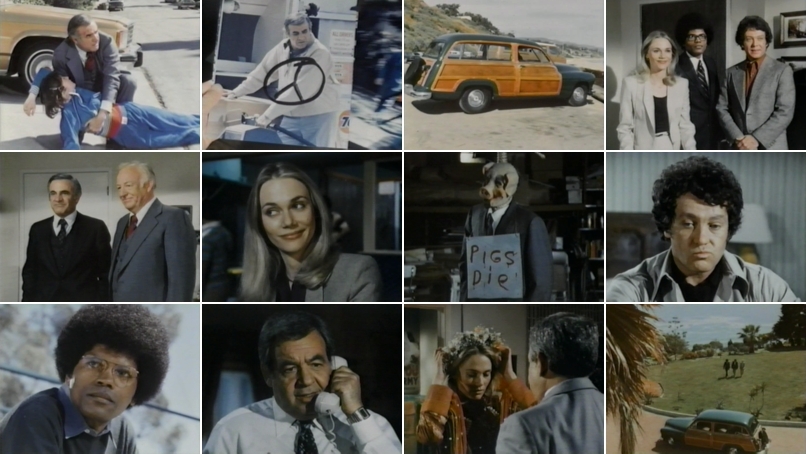 Original TV Guide ad: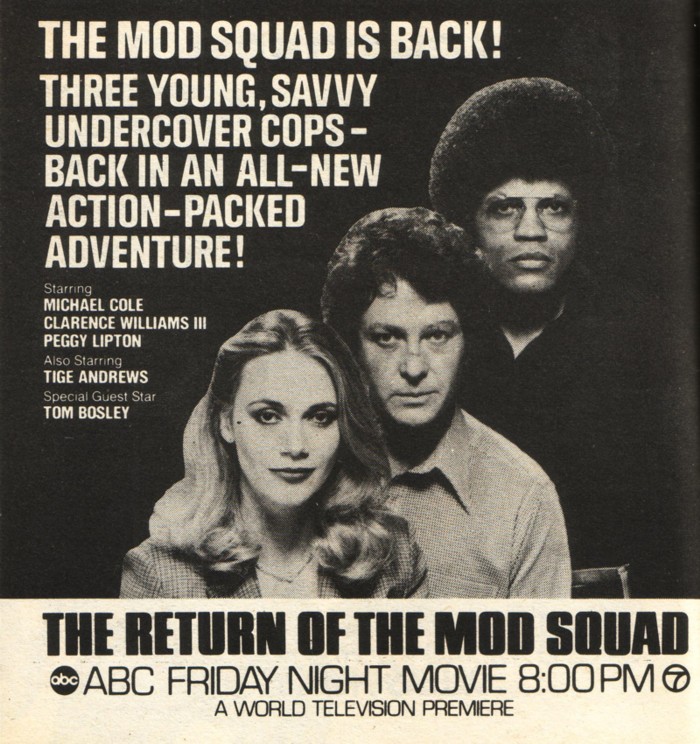 Promo Photo: